Our Mission
Make better workplaces! Places where people work aligned to a common vision and goals in a sustainable and engaging manner. Places where people work for a greater good with purpose, value and mastery.
Our Philosophy
Gaining an Agile mindset is key to success. Common vision and goals, transparency, open communication, trust, incremental development and continuous improvement are required building blocks.
Our Promise
We want you to understand and leverage all benefits of an Agile transformation. We guide you throughout the change process, assisting you towards a more performant Lean-Agile organization.
What our clients say
I very much enjoyed the Leading SAFe course. It was one of the best courses I have attended (and I have attended a lot). I hope you have the opportunity to continue running these courses.
- Corporate IT Architect
A very good presented training, based on the difficult situation that this is a lot of theory. Further the high level of motivation of the trainer was very inspiring and helped a lot to stay focused.
- IT Support Manager Central Europe
Really nice training, the whole ITIL concept is something very interesting, and even though the whole content is very theoretical and heavy to digest, it presents so much best practices, organizational, flows aspects that for sure can clearly help an IT organization to better operate and satisfy their customers. The course was led in a very dynamic way which helped a lot to make the digestion easier.
- IT Helpdesk
Training has completely met my expectations. Contents presentation, communication techniques and outcome have been just perfect
- Corporate IT Team Lead for Application Support
The trainer stood out to be energetic and passionate, making good and tangible examples to elaborate on the rather theoretical material
- Project Manager
Interesting course, very well presented. Concepts were explained using meaningful examples that helped to keep the attention level always high. I would recommend this to others.
- Corporate System and Datacenter Responsible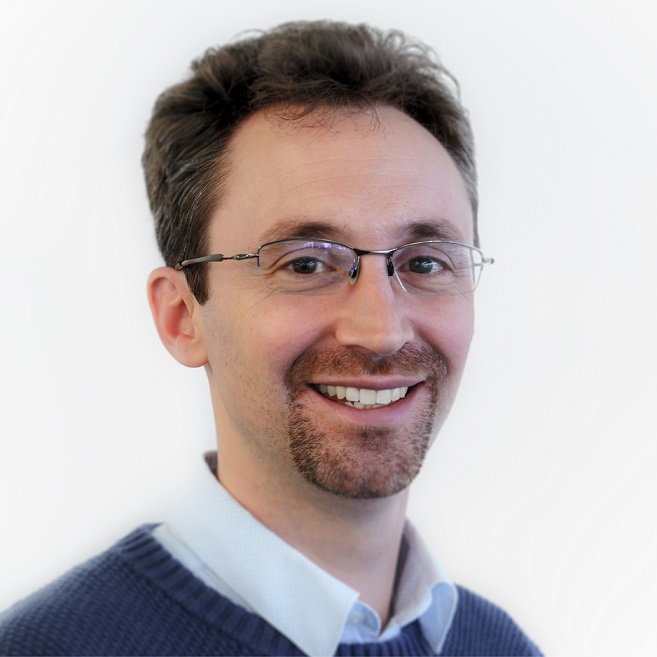 Romaric Chardonneau
Co-Founder and Agile Coach
I am an experienced IT manager, coach and trainer who is passionate about Agile at team (Scrum, Kanban, XP…) and at scaled level (SAFe, Nexus, Scrum@Scale…). Having 15+ years experience in project, program and portfolio management, product management, software development and IT supply chain.
Currently working in one of the largest pharmaceutical company in the world, I have lead and managed teams of various sizes in different geographical locations (China, Singapore, Switzerland) throughout my career.
I am a Registered Scrum Trainer (RST) and a SAFe Program Consultant (SPC). Furthermore, I hold over a dozen of professional certificates* in addition to a Master degree in Computer Science/Electronics and an MBA. I was trained by Jeff Sutherland as Scrum Master in May 2015 and certified as a Scrum Trainer by Dr Sutherland again in October 2019 in Boston.
I speak English, French, Chinese and conversational German. When not training or coaching, I enjoy spending time with my wife and my 3 little boys.
*:Certified Scrum Master (CSM), Professional Scrum Master I & II (PSM I, II), Professional Scrum Product Owner (PSPO), Scaled Professional Scrum (SPS), Project Management Professional (PMP) and PMI Agile Certified Practitioner (PMI-ACP)
Alexander Schmidt
Co-Founder and ITIL 4 Trainer
I am Alex, a German IT Service Management enthusiast with more than a decade of experience gained in divers multinational companies based in Switzerland and Hungary. My main passion is sharing my knowledge with people, mainly in the form of fun training courses or individual coaching. Whenever, I get the chance to help people understand the modern ways of IT Service Management, I feel happiest in my professional role.
As an addition to my experiences, I have achieved several official certifications including the ITIL 4 Foundation and Managing Professional, the ITIL v3 Foundation and all life-cycle modules and the SAFe Program Consultant title.
Besides the IT Service Management part, I am also a big believer of an Agile mindset, constantly advocating for breaking down organizational barriers and acting as one when it comes to satisfying the needs of customers.
"Start where you are" and "Progress iteratively with feedback" are some of the guiding principles I think should be at the core of any initiative or improvement.
In my private time, I am a happily married,  passionate landscape photographer taking every opportunity to go out shooting and flying my drone. Especially here in Switzerland, where I am amazed by the beauty of nature every time I am outside.
Our Accreditations
Scrum Inc. and its founder, Dr. Jeff Sutherland (co-creator of Scrum) teach how "true Scrum" can help you achieve "Twice the work in half the time". We at Value Insights, are officially accredited as Scrum Inc. Scrum Trainers allowing us to deliver the official Scrum Master and Scrum Product Owner courses as envisioned by Dr. Jeff Sutherland.