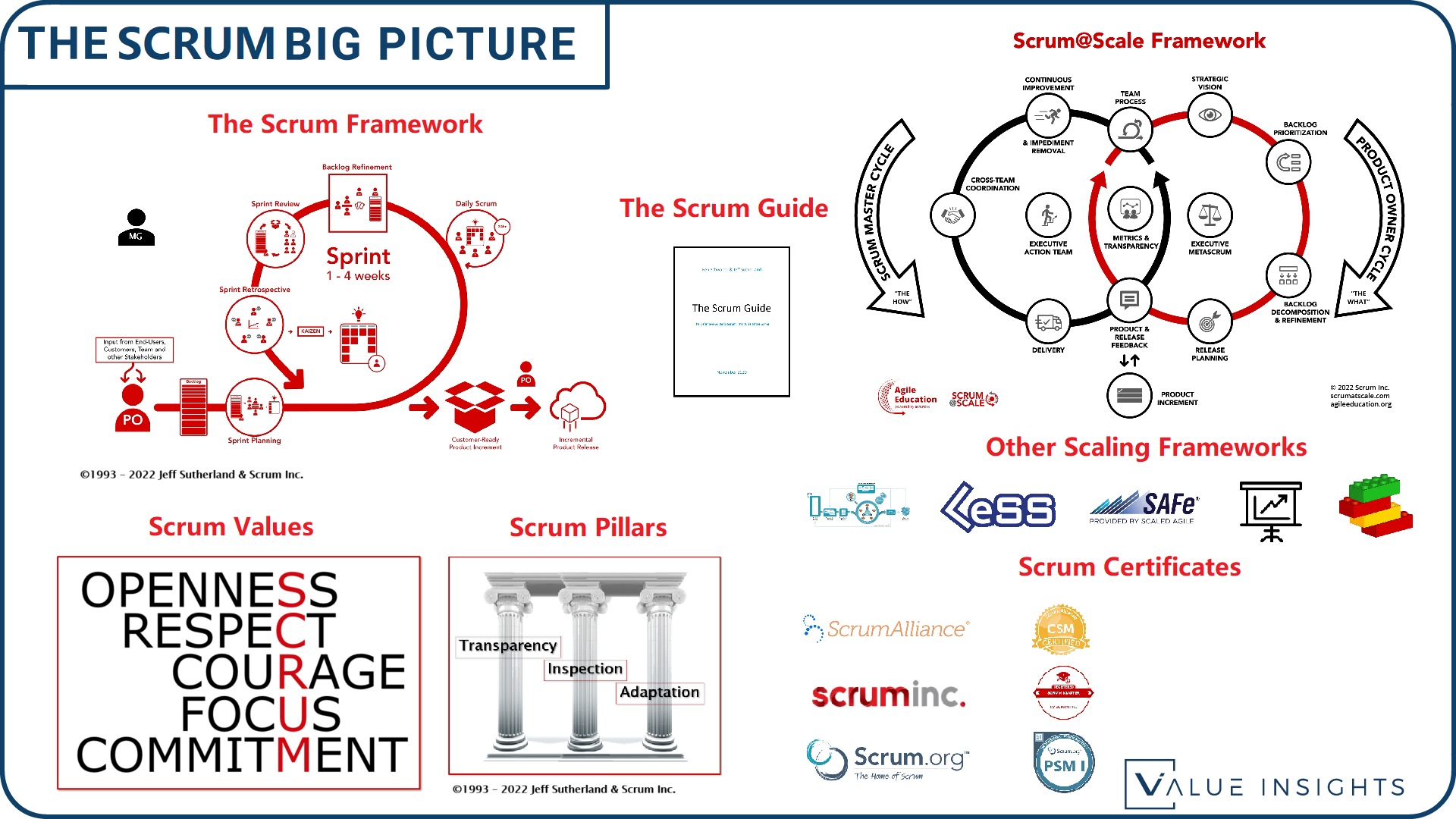 ABOUT THE SCRUM BIG PICTURE
The Scrum Big Picture is an interactive overview of the most important elements found in the latest version of the Scrum guide, Scrum@scale and the world of Scrum in general, CLICK HERE for a bigger (but non-interactive) version.
Each element on the overview is clickable and will lead to a dedicated article on that particular topic. Those articles will also link to each other where relevant and will allow you to move freely between them.
Please note that this is a living page. New content will be created continuously. Updates and upgrades will be made available on the go (as Scrum is an Agile framework, we look to deliver value iteratively and incrementally). So don't forget to check back again later!
Any feedback and suggestions are most welcome and can be shared below.
What can be found in the Scrum Big Picture?
Key elements of the Scrum big picture can be found below:
What is Scrum?

What is the Scrum guide

Role of managers in Scrum

Scrum Values

Scrum Pillars

Which Scrum Master certificate is good for you?

What is Scrum@scale?

Which Agile scaling frameworks exist?

Principles of scaling Agile