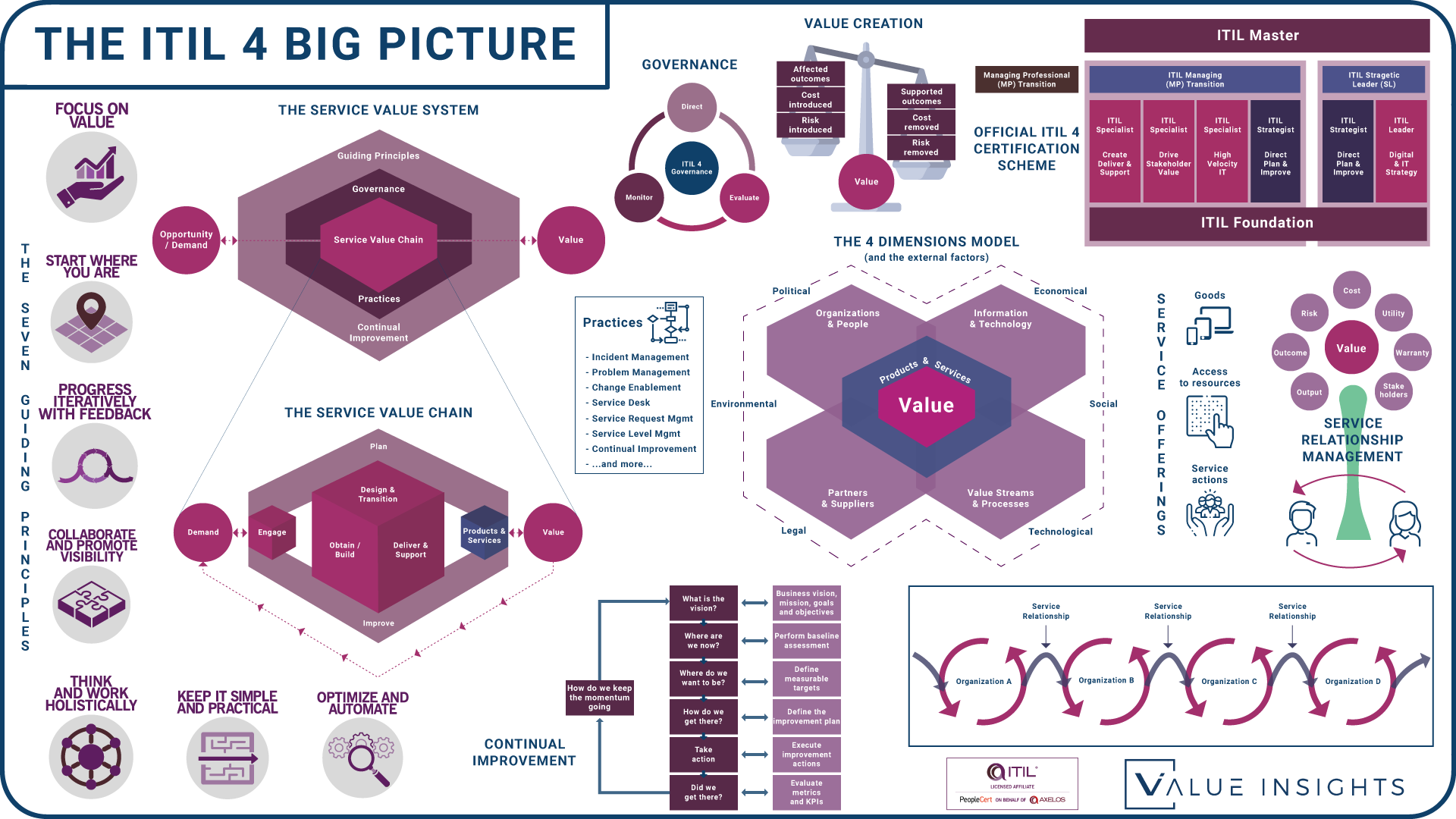 ABOUT THE ITIL 4 BIG PICTURE
The ITIL 4 Big Picture is an interactive overview of the most important components found in the latest release of the famous IT Infrastructure Library.
CLICK HERE for a bigger (but non-interactive) version.
Each element on the overview is clickable and will lead to a dedicated article on that particular topic. Those articles will also link to each other where relevant and will allow you to move freely between them.
Please note that this is a living page. New content will be created continuously. Updates and upgrades will be made available on the go (as the ITIL 4 Guiding Principles states: "Start where you are" and "Progress iteratively with feedback"). So don't forget to check back again later!
Any feedback and suggestions are most welcome and can be shared below.