The new ITIL 4 Certification Scheme
---
Since beginning of 2019, ITIL 4 is officially available on the ever-changing and highly volatile market of IT Service Management frameworks. There are plenty out there, but without a question, ITIL is one of the most prominent ones (if not THE most prominent).
Over the past decades, ITIL has evolved a lot and adopted to new requirements, technologies and ways of working. Along with this, also the available certifications and credentials have changed.
This article is meant to describe the current status (as of November 2019) of the ITIL 4 Certification Scheme and the two ways you can actually take depending on your situation.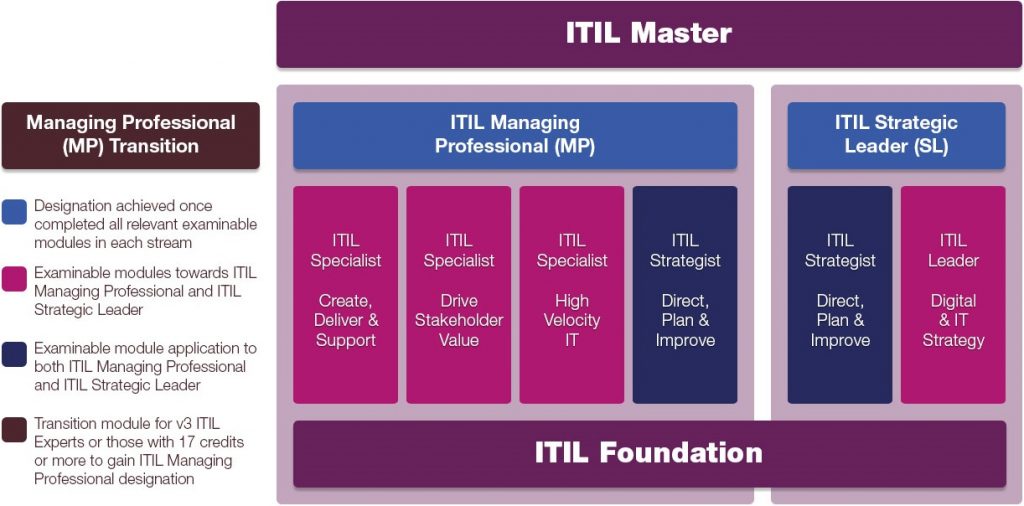 I am an ITIL v3 Expert or have at least 17 credits
---
In this case, you should go for the ITIL 4 Managing Professional Transition course. It will bridge the gap between the ITIL v3 Intermediate and the ITIL 4 Managing Professional Level.
During this 5-days training, you will learn about the new elements of ITIL 4, like the concept of value co-creation, the Guiding Principles, the Service Value System (SVC) and Service Value Chain (SVC). However, some of the topics will receive less emphasis, like the practices (previously known as processes) such as Incident Management or Change Control, as it is assumed that you have a thorough understating of these thanks to your ITIL v3 Expert credentials (or the credits you already have).
Besides, in the practices, nothing much has changed and the differences can be looked up in the official ITIL 4 publications (to be released soon).
However, it is important to note that the ITIL 4 Managing Professional Transition course will not be offered for long time. As the name already suggests, it is meant to transition ITIL v3 Experts to ITIL 4. After a period of probably one year (meaning by Q3 2020) only the normal Managing Professional path will be available.
For which you need to complete the following courses and related exams:
Create, Deliver & Support (CDS)
Drive Stakeholder Value (DSV)
High Velocity IT (HVIT)
Direct, Plan & Improve (DPI)
I don't have enough ITIL v3 credits
---
If you are completely new to this framework but you are motivated to jump right in, or if you have no credits, or just a few credits from ITIL v3, you are best served with the ITIL 4 Foundation course, for which we can give you a special offer including the official exam. For more information, please visit our ITIL 4 Foundation training page.
After completion of this course and passing the respective exam, you will by eligible to attend any of the advanced level courses, which are going into two directions.
ITIL 4 Managing Professional (MP), for which you need to complete:
Create, Deliver & Support (CDS)
Drive Stakeholder Value (DSV)
High Velocity IT (HVIT)
Direct, Plan & Improve (DPI)
ITIL 4 Strategic Leader (SL):
Direct, Plan & Improve (DPI)
Digital & IT Strategy (DITS)
As you can see, the DPI course is needed for both paths you can take (MP and SL). As a conclusion, the most effective way to get all designations, would be to complete the four courses needed for the Managing Professional level and then add the Digital & IT Strategy (DITS) course to gain the Strategic Leader designation as well.
What to do if I have some credits but not 17?
---
I have asked myself the exact same question, as I was in the same situation. Throughout the last years of my career, I managed to complete the ITIL v3 Foundation course and two of the intermediate life-cycle courses (Service Strategy and Service Design). This meant that I achieved 2+3+3 credits, which was not close to the 17 needed to make the transition to ITIL 4 Managing Professional, but it was more then nothing and it would have been a shame to just throw them away.
In this or similar situations, it makes most sense to get the missing credits in ITIL v3 and then attend the ITIL 4 Managing Professional Transition course. There are plenty of companies offering the ITIL v3 Intermediate courses as an e-learning, which can be complete in your own pace. Quint is our long-term partner and offers these at a very nice price. You can check their offerings HERE.
The exam at the end can be done as an online proctored version, or even better than that, you can reach out to us to proctor your exam.
How to become an ITIL 4 Master
---
AXELOS has released the path leading to the ITIL 4 Master designation, which is availableon their web page.
To be eligible for the Master Programme, candidates must fulfill the following conditions:
Certification at ITIL Expert Level (meaning ITIL 4 Managing Professional and Strategic Leader)
Work experience of at least five years in a leading, managerial, or higher management advisory role in IT service management
There is no fixed syllabus, book or training.
In order to achieve the Master level, one must be able to demonstrate a deep level of hands-om knowledge about framework and must be able to apply it in real-life situations allowing organizations to continually improve their services and quality.
Application is done by contacting the AXELOS support.
And the evaluation has three stages:
Proposal
Here you need to submit an idea / proposal for an actual challange you face or improvement that needs implementation
Work package
Here you need to submit all resources, documents, results, reports, so any evidence of how you apply ITIL best practice to solve that challange or improvement
Interview
Here you will be invited to defend your "thesis", so to say, in front of an assessment committee
The certification will be provided upon the positive assessment of the project and the successful interview.
And then the time of bragging begins, as you can count yourself to the very few, who actually achieved the ITIL 4 Master Level.
Check out our latest blog posts
---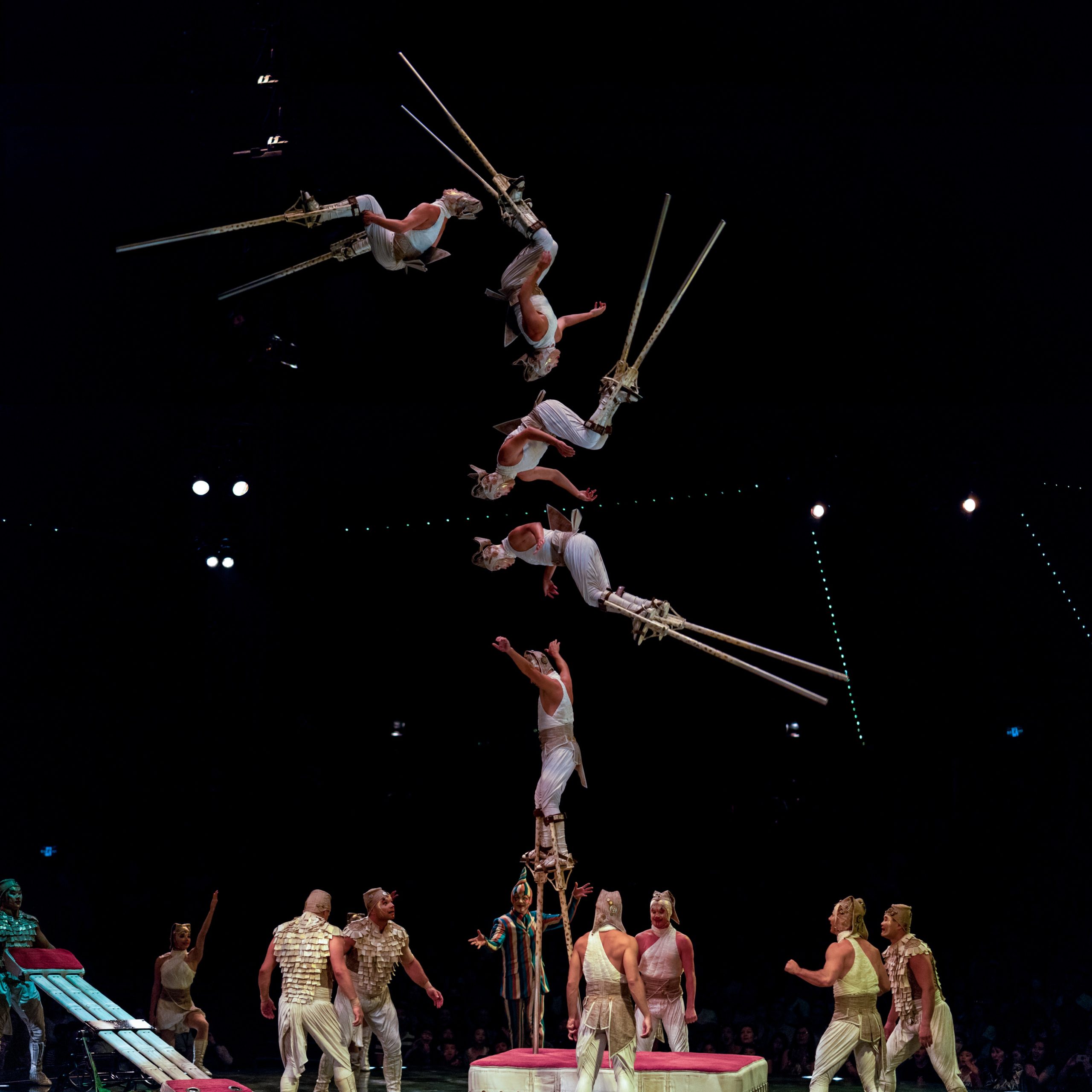 By ValueInsights
/ 17.05.2023
Discover in this post the various Scrum, Agile bodies, organizations and institutes. Include rankings on pricing, offerings and credibility. Table...
Read More