Lately, I have noticed more and more people sharing their achievements in the form of digital badges. It seems that this trend is growing rapidly, so I have decided to write a bit about the benefits and possible disadvantages.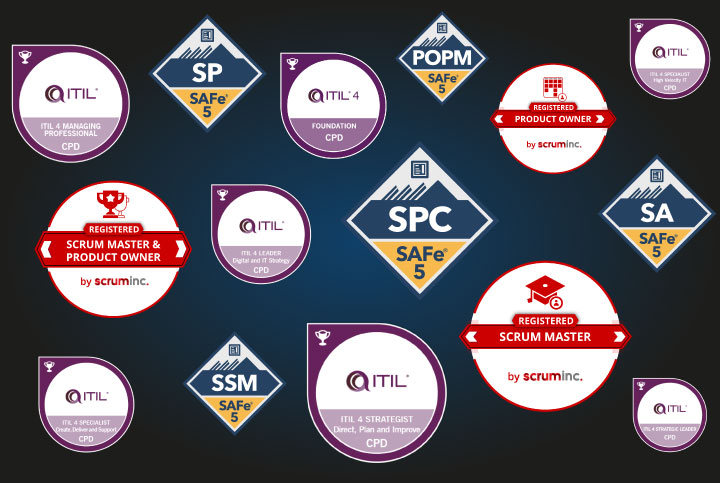 What are Digital Badges?
---
They are the digital form of tokens we used to pin on our vests. They are a display of our achievements, in a format, which is easy to share.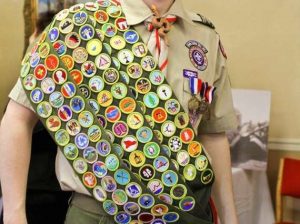 In the end, they are little image files we can use in different formats to share what we are proud of. Mostly, but not only, applicable in the IT industry where a huge array of badges is available from management related stuff, security, governance till the ones representing technical expertise.
How to get them?
---
Badges are usually earned by passing the related exams, provided by companies partnering with a badge issuing organization like credly.com
Let's take the example of the Scaled Agile Framework (SAFe):
You attend one of the course (see the ones we offer HERE)
Prepare for the online exam and take it
If you pass, Scaled Agile Inc. issues the badge, and you get an e-mail
You register on credly.com and accept your badge
And voilà, your tiny-shiny badge is available for usage
However, for some badges it is enough to only attend a course, which does not necessarily reflect any gained knowledge or expertise, but usually this is also stated on the badge itself.
Some other organizations tie badges to other achievements in addition to passing the relevant exam.
For example, AXELOS issues the ITIL 4 Foundation badge after you pass the exam, but if you want to renew it, you need to have an active MyITIL subscription, and you must have 20 CPDs (Continuing Professional Development points). These can be earned in different ways like attending more training courses, writing blog articles on the AXELOS page or utilizing ITIL related resources.
If you want to get a nice overview on what badges are available on the market, or which organizations issue badges, you should create a free account on credly.com and use their search functionality.
E.g. if you are looking to get yourself certified in DevOps, just type it and the page shows all related badges, issuing organizations and related skills.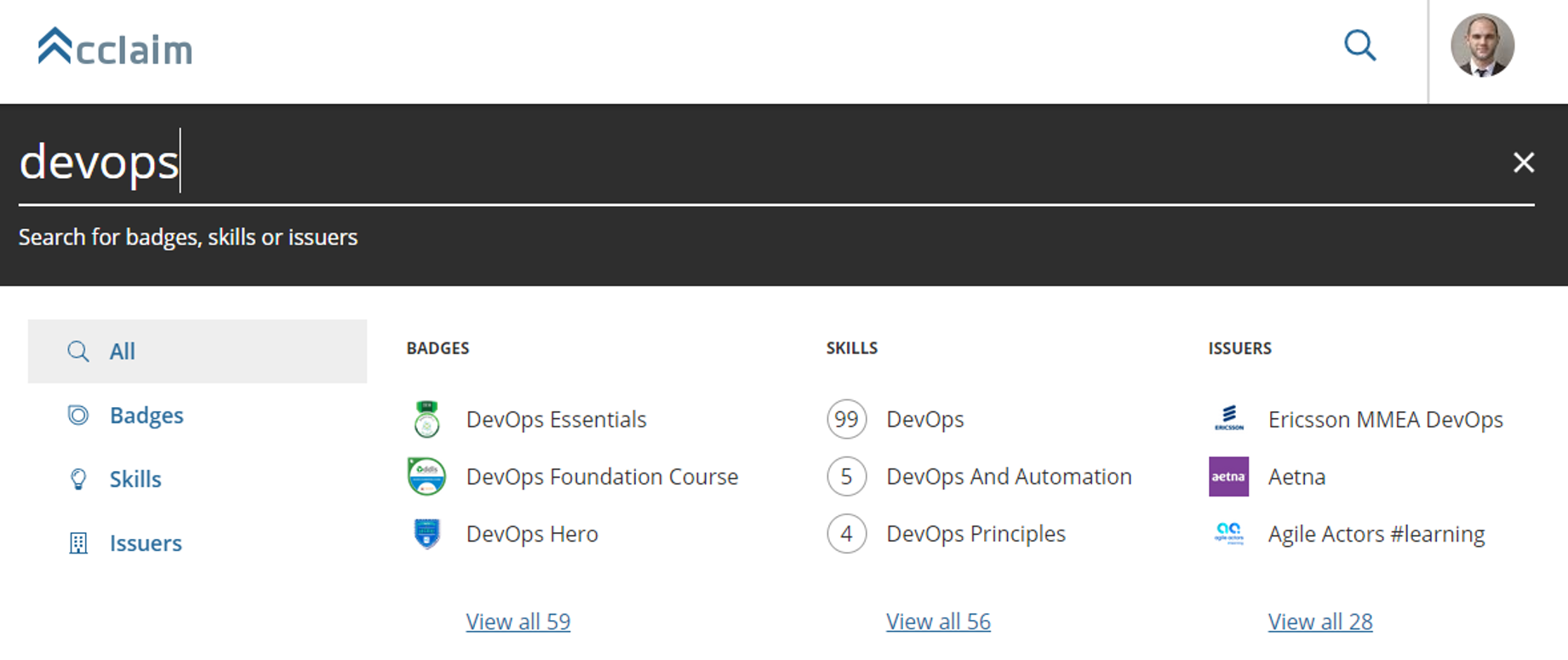 Some badges even give you an insight into open job postings requiring the skill associated with that badge. You could see top employers, locations, salary ranges, etc.
Check out this official ITIL 4 Foundation badge for example.
Advantages of Digital Badges
---
You can easily display your knowledge on social media, your web page, your CV, your e-mail signature or anywhere else
They can be verified online, meaning, that you can check if a badge someone shared on LinkedIn is actually still valid or if it expired

Open the link of the badge (HERE is an example of my ITIL 4 Managing Professional badge)

Digital Badges are widely accepted and recognized in most industries and countries. They act as a common language, e.g. two people owning the Scrum Master badge would allow us to conclude, that they should have common basic knowledge on the matter
And they motivate continuous learning and personal development through gamification.
Disadvantages of Digital Badges
---
Some people see them as Pokémon…"Gotta catch'em all"…mindlessly gathering as many as possible just to "look good"

Some badges are only valid for a certain amount of time before they expire, and the continuation is usually connected with an additional payment to the providing organization of the badge. And usually organizations do not make you retake the exam, which is nice on one hand, but leads me to the conclusion, that these companies only use digital badges as a money making machine.

Not every badge displays actual knowledge, as some training and certification providers make it quite easy to pass the exam earning you the badge
Conclusion
---
Earning digital badges is certainly a good thing to do, as long as we do it for the sake of our personal development. Gathering badges in masses, just for the sake of being the soldier with the most medals, does not provide any added value.
Other than that, they are a great way of sharing our achievements with the world, possible new employers and anybody who is interested in it.
In case you have further questions, please feel free to leave us a comment or