SCRUM MASTER ONLINE TRAINING
March 6/13/20/27, 2021
14 hours
Delivered on 4 Saturdays 14:00-17:30 GMT+1
CHF 1200
Including the course slides, exam and certification
Online class
This course will be delivered with Google Meet
Officially accredited
Two takes at the official exam with ScrumInc.
English
The course will be delivered in English
THE COMPANY
We are a small training company passionate about Agility and Service Management, caring about every attendee, and not just a huge training corporation who sends a different random trainer from LinkedIn to every course.
Officially accredited
All our courses are officially accredited and prepare you to pass the official exams
Customer care
We care for every attendee and listen to your needs throughout the whole course
Exam included
The course fee includes two tries at the official online exam with ScrumInc. (50 USD)
30 Days Q&A
We offer a follow up repetition call after the course and 30 days of Q&A
THE TRAINER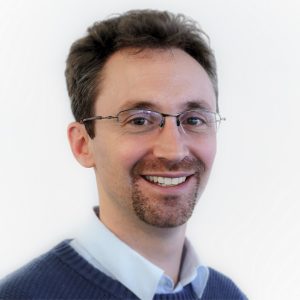 ROMARIC CHARDONNEAU
Agile Coach and Scrum Trainer
I am an experienced Agile coach and trainer passionate about Agile at team (Scrum, Kanban, XP…) and at scaled level (SAFe, Nexus, Scrum@Scale…). I have 15+ years experience as project, program and portfolio management, product management, software development and IT supply chain. Currently working in one of the largest pharmaceutical companies in the world, I have led and managed teams of various sizes in different geographical locations (China, Singapore, Switzerland) throughout my career. Delivering Agile trainings is one of my favorite activity and it is well reflected by the feedback delivered by my classes' attendees. Agile is not anymore a buzzword, it is used everywhere and the difference between the best and the worst is in how good it is applied. On this part, my trainings can certainly help you!
THE COURSE
The course will be done through Google Meet, which allows us video conferencing and sharing our presentation slides. Besides that, we will use additional tool like Kahoot for games.
Each session will be 3,5 hours, which also includes a 15 minutes break , but if we see you falling apart, we can have one more 🙂
Below are some impressions from our courses. Hope you like it.
COURSE FACTS
Course Content
In this course, you will learn how to:
Implement Scrum, the most widely used Agile framework
Help your organization cope with inevitable market changes
Save time and money by reducing waste and impediments
Enable constant and effective communication and feedback
Reduce employee burnout and encourage sustainable pace
You can also watch this short video!
What You Get
Soft Copy
You will receive the manual and other course material in PDF format for personal use.

Exam
The official Scrum Master (SM) exam with ScrumInc. is included in the price.
Certificate
The certificate will be available for download in PDF format after passing the exam.
Digital Badge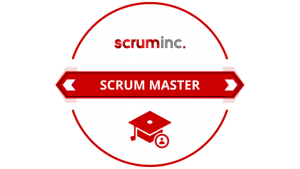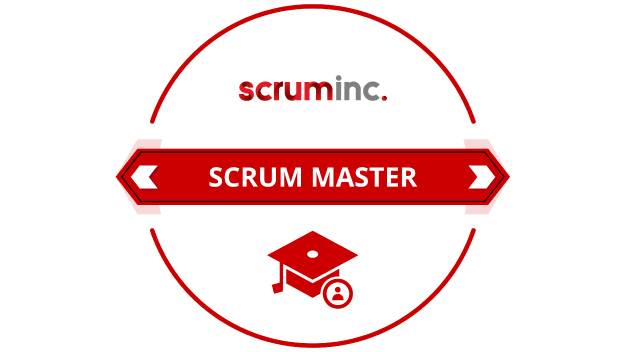 The digital badge will be available for download in PNG format directly after passing the exam.
Online Resources
Access to the ScrumLab powered by ScrumInc. is included.
Target Audience
This course is aimed at people interested in learning more about true Agile and becoming Scrum Masters. It is not only meant for IT people, but anybody from any industry is most welcome to join and see how value creation can be driven through the development of products and services.
ADDITIONAL QUESTIONS?
F.A.Q.
What if the course in cancelled?
Should we cancel the course due to unforeseen circumstances, you are entitled to a full refund of the paid price.
What if I need to cancel my attendance?
Until 15 days before the course start a cancellation is possible via email with no further fees.
After this period, following applies:
Change of participant – Free

Change to another course – 10% of course fee is charged in addition

Cancellation or Absence — No refund is possible
More details can be found on Section 4 of our General Terms and Conditions.
What is the ScrumInc. version of Scrum?
ScrumInc. Scrum is the version of Scrum as taught by Jeff Sutherland, the co-creator of Scrum. Most notably, ScrumInc. Scrum focus on patterns to drive the efficiency of the teams – "twice the value in half the time" is the motto.
For more details, please have a look at our dedicated article.
How long is the certificate valid?
The scruminc. Scrum Master (SM) certificate is valid for a year. After the one year period, your Scrum knowledge will be reviewed via a short and simple exam and a nominal renewal fee of 50 USD paid to ScrumInc.
When shall I join the online meeting?
Best would be 15 minutes before the course start, to ensure enough time for possible troubleshooting, but you can arrive a bit earlier to do some networking.
How do I get my digital badge?
After attending the course, we will create your user accounts on the ScrumLab platform, where you can find the link to the official exam.
Once you have passed the exam, you can download your digital badge and PDF certificate.
If you want to find out more about digital badges, please read our dedicated article.
Who should I call in case I have issues?
Do you have any other question?
Can this course be delivered on-site, at my offices?
Complete the form below and we will send you further details along with the invoice, which can be paid by bank transfer.