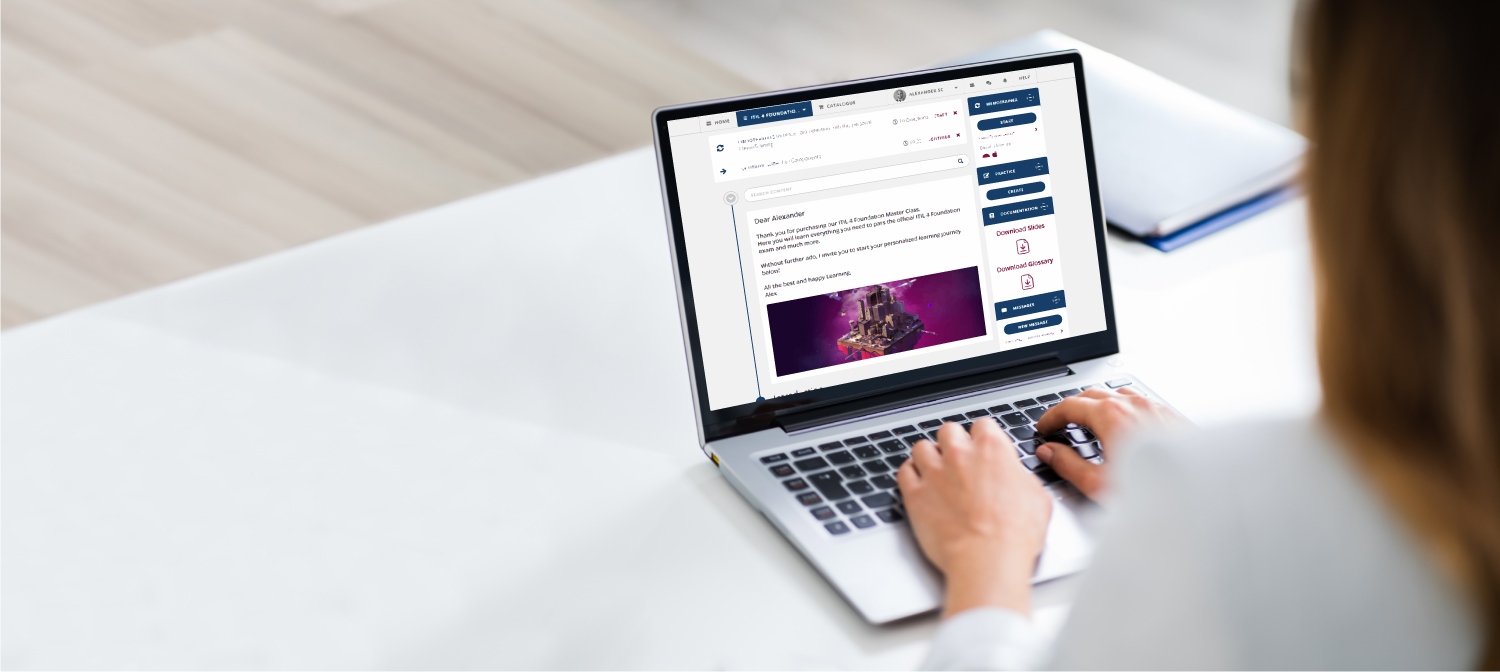 ITIL® 4 Foundation

E-Learning
Self-paced e-learning available online and as an app with Learnify
Agile by Vision – Trainers by Passion
We are a small training company passionate about Agility and Service Management, caring about every attendee, and not just a huge training corporation who sends a different random trainer from LinkedIn to every course.
We care for every attendee and listen to your needs throughout the whole course
We offer a follow up repetition call after the course and 30 days of Questions & Answers
All our courses are officially accredited and prepare you to pass the official exams
Alexander Schmidt
ITIL 4 Managing Professional and Trainer
Being an ITIL 4 trainer is one of my big passions, especially since the framework started incorporating Lean-Agile principles. I have been working in the IT departments of…
Training has completely met my expectations. Contents presentation, communication techniques and outcome have been just perfect
A very well presented training, based on the difficult situation that this is a lot of theory. The high level of motivation of the trainer was very inspiring and helped a lot to stay focused.
Awesome Presentation. I loved studying from your videos. What great effort. You made it so conversational. It was like attending a live class. Great explanations. Thank you so much.
What are you waiting for?