In this article, you will find everything you need to know about the ITIL 4 Foundation exam. Question types, most important topics and our insider tips and tricks.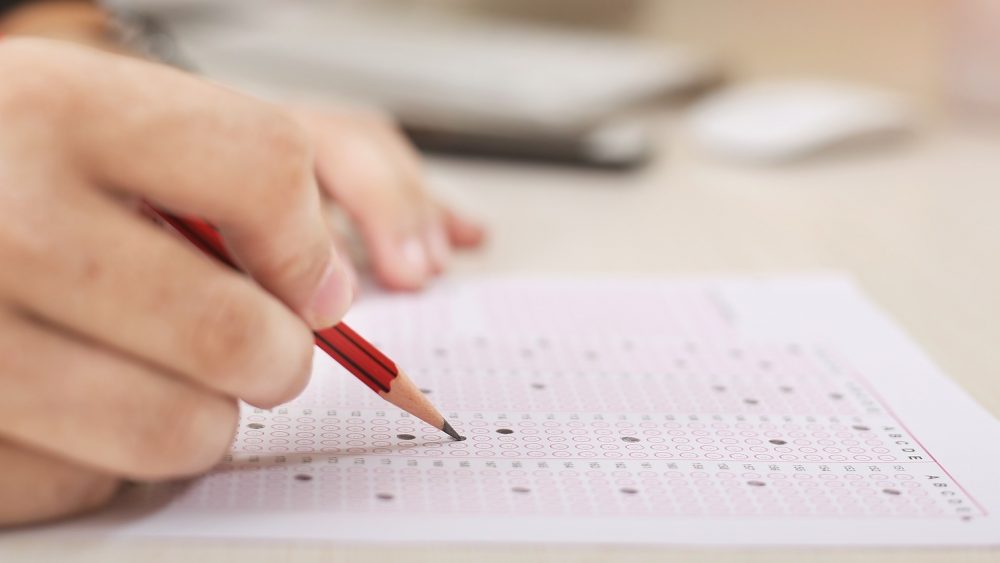 What is ITIL 4? – Without going into detail
---
ITIL 4 is the latest version of the famous IT Service Management framework owned by AXELOS. The previous version, ITIL v3, has been around since 2007. It received an update in 2011 and until 2019, no major update was provided. Meanwhile, the world continued spinning and the way how services are managed were in a grave need of modernization, with a very specific focus on an agile mindset as promoted by Agile frameworks such as Scrum or SAFe.
The world had indeed changed and ITIL4 was released beginning of 2019.
For more details, please have a look at our ITIL 4 article.
How does the ITIL 4 Foundation exam work?
---
The ITIL4 exam comprise 40 questions, all of them being multiple choice with four answer options
There is always exactly only one correct answer option
The passing rate is 65%, which translate to at least 26 correct answers out of the 40
There are no trick questions, but some may contain the word "NOT" here-and-there, which can easily misguide you
You have 60 minutes to complete the exam

If you are a non-native English speaker,  you can apply for another 15 extra minutes (allocated for dictionary time )

The exam is "closed book", meaning no materials, notes, slides or anything else is allowed

Exception here is a paperback dictionary (free of any cheat sheets of course) in case you applied for extra time
All questions are at Bloom's level 1 or 2. Bloom's level describes the type of thinking needed to answer a question. For Bloom's level 1 questions, you need to recall information about the ITIL 4 service management framework. For Bloom's 2 questions, you need to show understanding of these concepts.
Additional details can be found in this comprehensive guide.
Question types
---
The question types include "standard", "list", "missing word" and "negative". See below examples.
Standard
What is the best definition of XYZ?
Definition 1
Definition 2
Definition 3
Definition 4
List
Which statements about XYZ are CORRECT?
Statement 1
Statement 2
Statement 3
Statement 4
1 and 2
2 and 3
3 and 4
1 and 4
Missing word
A [?] defines the requirements for services to be provided by a service provider.
Option 1
Option 2
Option 3
Option 4
Negative
Which is NOT the defined area of value for…?
Answer 1
Answer 2
Answer 3
Answer 4
Note: negative questions are only used as an exception where the course tries to highlight that something should not be done.
Most important topics to cover while studying
---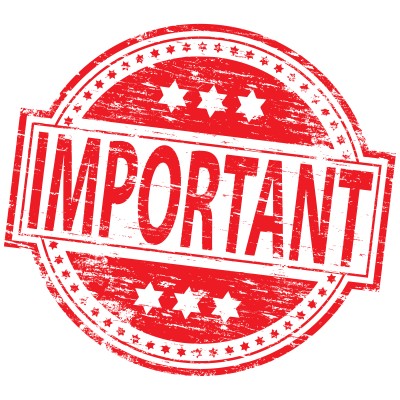 The official student syllabus, which is part of the student workbook, details the exact amount of questions and their Bloom's difficulty level. We are not going into detail here, but I will highlight some of the most important topics, that you might want to cover while preparing for the exam.
A huge part of the exam can be covered by having a deeper understanding of the seven most important practices, which might be quite familiar to those coming from ITIL v3.
Continual Improvement, including the Continual Improvement Model
Change Enablement (previous called Change Control, previously called Change Management)
Incident Management
Problem Management
Service Request Management (a.k.a. Request Fulfilment)
Service Desk (yes, it is a practice and not a function any more)
Service Level Management
You remember me mentioning that the exam got 40 questions? Well, 17 out of those are based on the practices mentioned above. Almost half of the whole exam!
Besides that, you can earn points by concentrating on these additional topics:
5 points for Gryffindor…just kidding…for all practices (but less detailed questions, than mentioned above)
4 questions on the Seven Guiding Principles (unsettling, right? 4 questions on 7 principles)
4 questions on definitions such as cost, value, service, service management, value co-creation, etc…
3 questions on the inputs and outputs of the Service Value Chain (SVC)
2 questions on the Four-Dimension model (V.O.I.P.)
5 questions from all around the material
And there you go, 40 questions covering the whole material.
Our special tips for you to pass the exam easily
---
The amount of information above can be quite overwhelming, therefore I have distilled it down to the most important exam study tips, based on my experience of conducting hundreds of exams.
Always read the question thoroughly and watch out for words like "best", "not", "correct" or "incorrect". They can be game-changers, so don't just fly over the question!
Time management is important, but no need to rush. You got 60 + 15 minutes (if you are non-native English speaker), which means almost 2 minutes per question (112.5 seconds to be precise 🙂 )
Go through the questions one time and answer the easy ones. Don't waste time on the harder ones. Come back for those later.
If you don't know the right answer, try to rule out the wrong ones.
Select an answer for EVERY QUESTION. Don't leave anything unanswered. Even if you don't know the correct one. You still have a 25% chance to have it right and are not penalized for it…
Don't try to think of your personal or work experiences when answering the questions. This is exam is not about "how do we do it at our workplace", but "how is it supposed to be done according to ITIL 4".
Read the notes in the student workbook (especially for the 7 most important practices), a lot of questions are based on those.
Don't forget to try the 2 mock exams provided in the ITIL 4 Foundation student workbook
We really hope that this article will help you pass the ITIL 4 Foundation exam, but if you have further questions, please feel free to contact us below.
You can also follow us on LinkedIn, Facebook or both to receive updates on our posts!