So you have heard about the Scaled Agile Framework and you would like to join a  SAFe training but you are not sure which one to choose? Well, we made this article to help you make the right choice!
What is the Scaled Agile Framework?
As per Scaled Agile, "SAFe is a knowledge base of proven, integrated principles, practices, and competencies for achieving business agility using Lean, Agile, and DevOps." In short, it is a proven way to scale Agile within your organization from teams to program, large solution and portfolio. SAFe has been around since close to a decade and has in the recent years experienced a boom in popularity due to the spread of Lean and Agile frameworks such as Scrum, Kanban and eXtreme Programming (XP).
SAFe is not without detractors which see in it an unnecessary complexity and some contradictions to Lean-Agile principles and values.  On the other side, a lot of its supporters see it as an effective framework with a structured way to bring Agility within an organization.
Whatever side you are, it is clear that SAFe is by far the most popular way of "scaling" Agile (see the most recent State of Agile Survey) and that the majority of the largest companies in the world have implemented SAFe in one way or another (70% of Fortune 100 as per Scaled Agile website). Hence, joining a SAFe training is probably a worthy investment should you be looking to work for a large company in the future.
SAFe trainings and how to choose them
And this is where it can become complicated…. If you look at the Scaled Agile website, there are over a dozen of different SAFe trainings with related certificates offered. So which one should one choose?
The first thing to know is that from one training to another, you can expect between 40 to 70% of the contents to be the same. This means that SAFe trainings have actually some commonality between them including exercises but depending on the training you chose, the focus will be on different areas.
The second thing to know is that even if the trainings share some commonality between them, the knowledge base is so huge that you would need several of those trainings to have a detailed view of all areas of the framework.
Lastly, one of the main reason why so many trainings are available is that SAFe introduce additional roles and areas compared to Scrum and XP. You will then have a training for Product Owner/Product Manager (PO/PM), one for Scrum Master (SM), one for team members, one for Architects, one for Release Train Engineer (RTE), one for Lean Portfolio Managers, etc…
Hence, baring the money and time that you will spent on the training, the decision point should be on the role you would be potentially interested to have or would have in a Scaled Agile environment….
So let's now look at the specifics by training.
Leading SAFe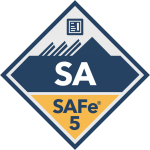 This training is the base training for anyone interested to have a comprehensive overview of SAFe – all topics are covered there with a good focus on Lean and Agile principles. This training is often recommended to leaders and managers who will lead and support an Agile transformation. Consider also going to this training if you are not using SAFe within your company or your company is using SAFe but you are not expected to play an active role.
Recommended to those who want a comprehensive view of the framework
Implementing SAFe
If you are looking to be a Change Agent within your organization by driving a Lean-Agile transformation, then this is for you! The first two days of this training consists actually in the Leading SAFe training and the last two days focus on how to implement SAFe within an organization. Obtaining the SAFe Program Consultant (SPC) designation will also entitle you to deliver the main SAFe trainings within and outside your organization. The SPC is also the starting point to obtain the SAFe Program Consultant Trainer (SPCT) designation a.k.a. Train the Trainer
Recommended for Agile trainers, Agile coaches and Change Agents
SAFe for Scrum Master and SAFe for Advanced Scrum Master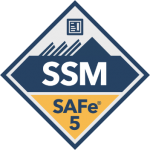 If you plan to become a Scrum Master in a SAFe environment, then look no further than SAFe for Scrum Master. This training not only highlight the key areas that you should know about SAFe when acting as a Scrum Master but also the dynamics of teams and how to coach teams to higher effectiveness and productivity. In case you are already a recognized Scrum Master (PSM, CSM), consider the SAFe Advanced Scrum Master instead.
Recommended for people aspiring to become Scrum Master in a team operating in a SAFe environment
SAFe for Teams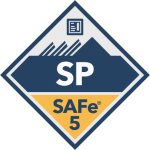 SAFe for teams is a special training as it is intended to be used at the start of an Agile Release Train (ART). The use of this training while the Agile Release Train has started is limited as many exercises relate to the creation of the teams and the planning of the actual work to do.
Recommended for All members at the start of an Agile Release Train
SAFe for Product Owner/Product Manager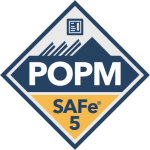 If you plan to be a product owner (working with an Agile team, product manager and user stories) or a product manager (working with product owners, business owners and features), then this is your training. You will spend a great deal working on product management concepts, tools, responsibilities and work on actual features and related user stories of your product. Prior to join this training, having completed the Leading SAFe course is highly recommended as well as working on an actual product development.
Recommended for Product Owner/Product Mangers in a SAFe environment. Highly recommended to join Leading SAFe prior this course. 
SAFe for Release Train Engineer (RTE)
An extremely specialized training for a very singular role: the Release Train Engineer a.k.a. the Chief Scrum Master. This training can give you an edge and deeper understanding on how to work efficiently as RTE under a SAFe configuration. Applicant must have completed a SAFe course and hold relevant certificate before going through that course.
Recommended solely for people working as RTE or aspiring to become an RTE. 
SAFe for Architects
In SAFe, architects play an important role either as System or Solution Architects. In contrast to the Agile Manifesto ("The best architectures, requirements, and designs
emerge from self-organizing teams."), SAFe want to strike a balance between the team's needs (speed, flexibility, ease of use, comprehensiveness…) and the enterprise needs (licensing costs, scalability, vendor management, strategy, etc…) – hence the role of the architect to engage an healthy dialogue with the various stakeholders in order to find the best way to move forward architecturally. As those roles and the way SAFe operate are different from more traditional architect roles e.g. emerging architecture…, this training was set up.
Recommended for architects working under a SAFe environment
SAFe DevOps
SAFe DevOps focus on some elements of SAFe and most notably, on how to enable the technical elements and practices of the continuous delivery pipeline (continuous exploration, continuous integration, continuos deployment, release on demand). The course introduce what DevOps is, its philosophy and major tenets as well as technical practices which support it. It is however not a technology based course so do not expect to delve into the practical usage of DevOps tools such as Jenkins, Puppet, Dockers or Chef to name a few.
Only recommended if you have already other SAFe certificates to complete your knowledge
Lean Portfolio Management
Lean Portfolio Management is one of the recent course set up to explain what a Lean Portfolio is, how different it is from a traditional portfolio and the practices which support it. This is quite a specialized course which could be useful to PMOs, managers, agile coaches and (traditional) portfolio managers.
Recommended for people empowered to make, support and follow up on strategic decisions
Other SAFe courses?
There are three other courses which are as well quite specialized but without which this article would not be complete. Those are Agile Product Management, Agile Software Engineering and SAFe for Governments. For more details on those courses, we refer you to the Scaled Agile website.
Conclusion
We hope that this article aroused your interest in SAFe and helped you to understand the differences between the different trainings. Should you be interested in Scrum, SAFe, Agile or even ITIL trainings, do not hesitate to contact us directly or look at our training page. Meanwhile, stay safe! 😉
Check out our latest blog posts
---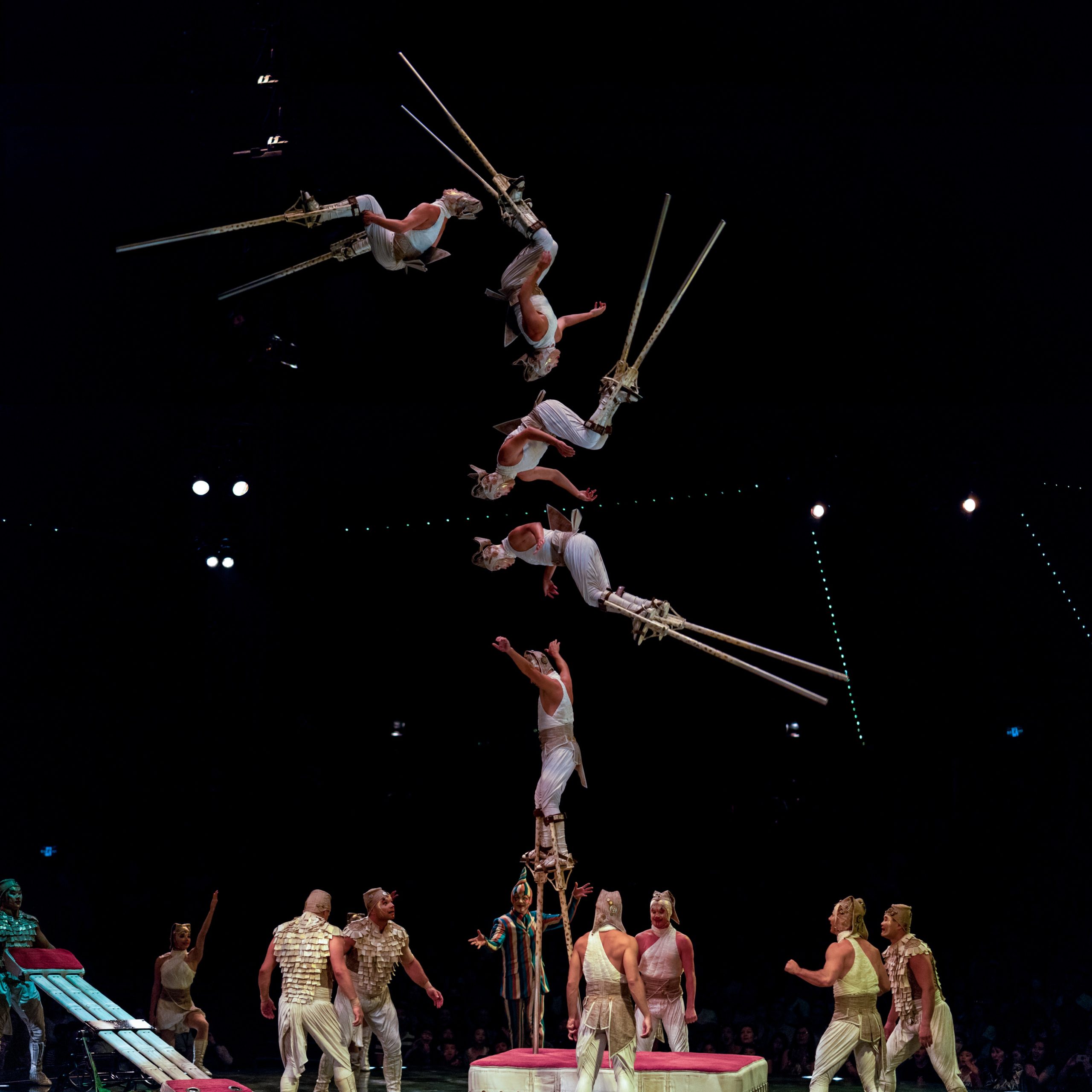 By ValueInsights
/ 17.05.2023
Discover in this post the various Scrum, Agile bodies, organizations and institutes. Include rankings on pricing, offerings and credibility. Table...
Read More